At first, they may seem crazy, but you'll soon find out they're only lunatics...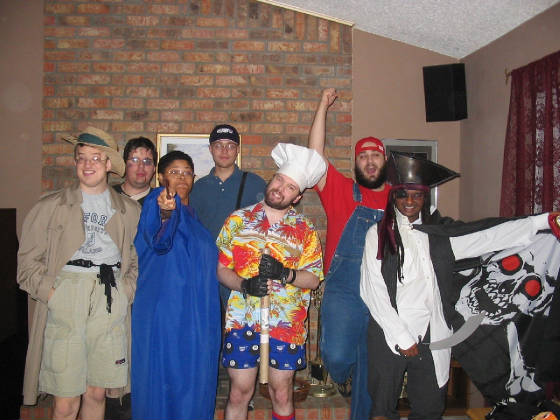 The most recent group photo I have. This is Halloween (in case you hadn't guessed)



Adam, one of my oldest friends. He's also one of the nerdiest...



Errol, everyone's favorite (naturalized) immigrant.



Richard is pictured here with the "Viking Helmet of Doom" Please do not attempt at home



Terence loves minis, especially mechs. He's extremely paranoid about them.



Brittany is our self-appointed "token black girl." This shirt is perfect for her...



Kara, the first of us to graduate college, is seen here in one of her cuter moods.



Matt Kelsey, or MK, is our resident bookworm. The man is rarely seen without a book in hand.



Remember the lunatics I was talking about? May I present exhibit A...



Sadly, this is the only picture of Bobby I have. This really supports the lunatics doesn't it?



Would you believe he was the first of us to get married and have a kid? Yes, this reproduced...
Many Bothans died to bring us this information.